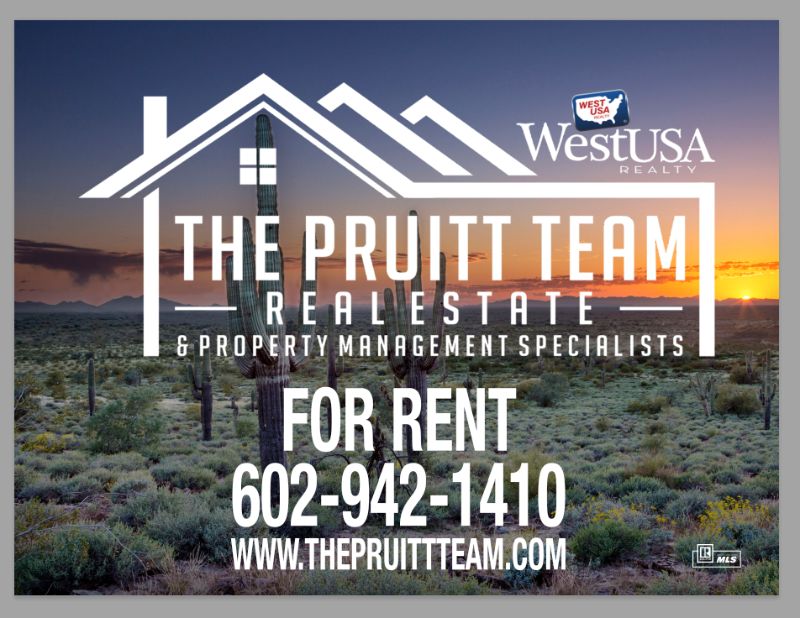 Even though they're becoming more optimistic about their financial situations, more people who rent their homes are foregoing buying a house.
One in five renters now say they have no interest in ever owning a home, up from 13% in January 2016, according to a report released this week by Freddie Mac. And nearly 60% of current renters expect to rent their next property when they make their next move, up from 55% in September.
This shift toward renting versus buying is occurring despite a relative improvement in the financial situations for many renters: 41% of them say they have enough funds to go beyond each payday, as opposed to living paycheck to paycheck or not having enough money for basic necessities, the highest level since October 2015, Freddie Mac found. Harris Poll surveyed more than 4,000 adults on Freddie Mac's behalf, of which 1,282 were renters, to help produce the report.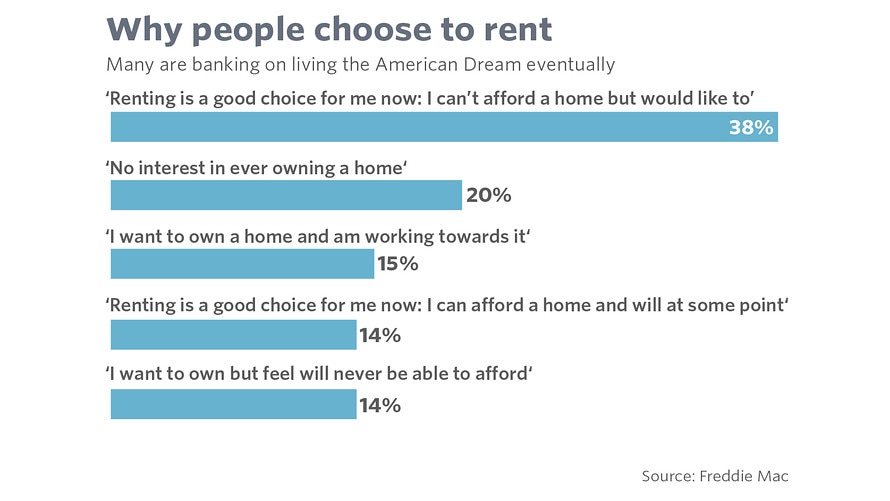 And yet a sizable chunk of people are unhappy with renting. Nearly 40% of people Freddie Mac surveyed were dissatisfied to some extent with their rental experience, with young and urban renters — who are likely to be living in smaller, more expensive spaces — more likely to be displeased.
So why are they not buying? People's attitudes toward affordability, which cut across generations, is a big factor. "Although their finances are better, renters are comfortable with continuing to rent with many believing renting will be more affordable or stay the same for them in the next 12 months," Freddie Mac noted.
In particular, rising home values have hurt many would-be homebuyers. A recent report from real-estate website Zillow found that more than two-thirds of renters cite the down payment as the biggest obstacle in home a home. Indeed, it can take more than a typical year's salary in some markets to be able to afford one.
At the same time, rental markets have stabilized recently. "Rents have been relatively flat over the last year and we don't expect them to rise much in the next year in most areas," Svenja Gudell, chief economist at Zillow, said. "That urgency that once existed is not there anymore."
Affordability is just one factor though — the availability of homes also plays a role. "Even if you were to go out and try to buy a home, inventory is so constrained you'll have trouble to find one," Gudell said. "If there's not much advantage to owning a home versus renting, people will feel comfortable in the decision to continue to rent."
By Jacob Passy, Marketwatch