CLIENT EXPERIENCE AND EXCEPTIONAL SERVICE IS OUR NUMBER ONE PRIORITY. WITH THAT IN MIND, WE HAVE DEVELOPED A 360° LISTING PROCESS TO ENSURE FULL EXPOSURE TO EVERY POTENTIAL BUYER.
​
HERE ARE JUST A FEW OF THE SERVICES THAT ARE INCLUDED WITH A STANDARD LISTING PACKAGE.
---
COMPLETE PROPERTY ASSESSMENT
Prior to taking a listing, we like to meet with our potential clients to discuss their expectations and goals. This helps build a sound foundation and allows for us to create a complete marketing process that aligns with their needs.
---
VENDOR COORDINATION
We have a good understanding of what it takes for a home to be "market ready". During our initial assessment we will share what repairs, or changes need to be addressed in order to generate the best possible offer. While some clients are able to handle these things themselves, others prepare to sub contract the work out. With our 30+ years in the industry, we can help put you in touch with trustworthy, reliable vendors, who get the work done at a reasonable price.
---
PROFESSIONAL PHOTOGRAPHY & TOURS
9 out of 10 home buyers say the reason they went to see a home in person was because of the photos they saw in marketing materials. That's why we put an emphasis on hiring the best photographers to capture what makes each property unique. Additionally, we are able to create virtual tours and/or include aerial photos if they make sense to our marketing plan.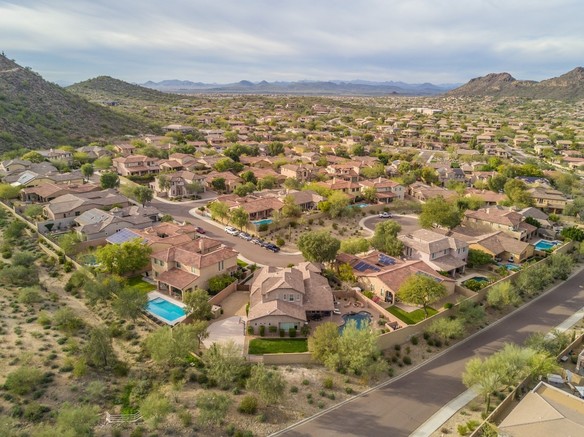 ---
STRONG SOCIAL MEDIA PRESENCE
According to current statistics, over 90% of home seekers are searching for their next home online. We believe the reach of social media is a key component and share all client listings to our active followers on Facebook, Instagram, and Twitter. We also have a dedicated section of our website for current listings, which we routinely promote and advertise on social media.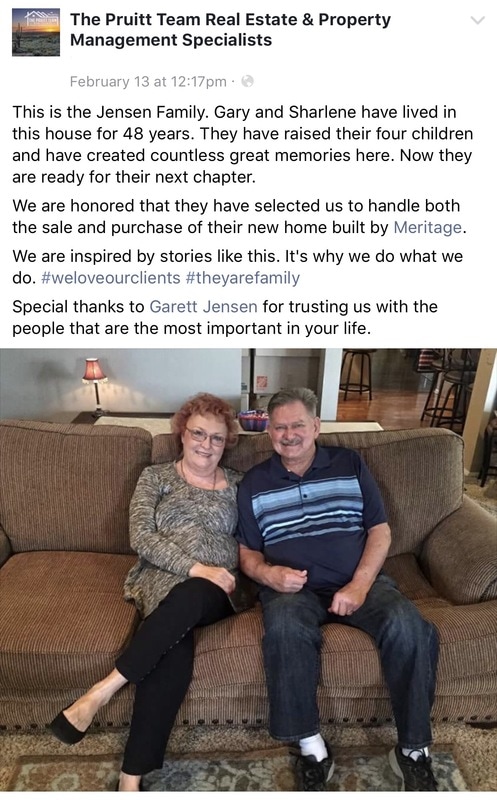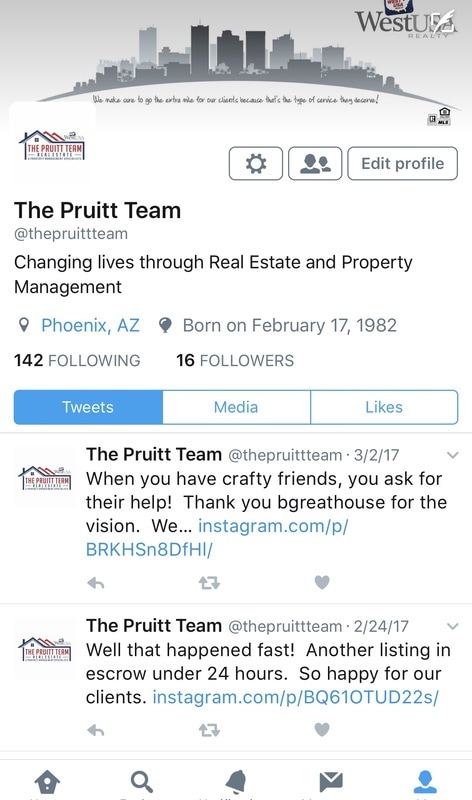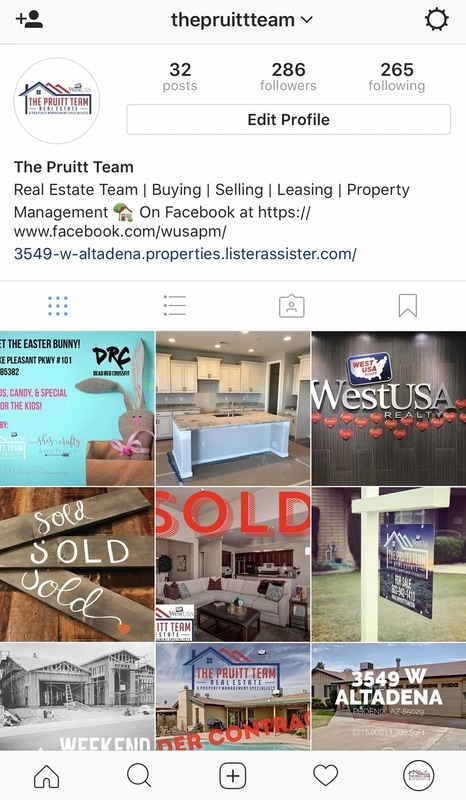 ---

COMMUNITY KNOWLEDGE AND PLANNING
It's important to us that our clients feel confident that we know the area, subdivision and community in which they live so we can portray that to potential buyers. During our initial assessment we spend time getting to know your property, it's marketable features, and the details of the area so we can take on specific questions that come our way. Holding open houses are always an option as part of our marketing plan as well. Depending on the community, this can be a valuable resource where we are willing to spend the extra time.
---
DEDICATED PROPERTY WEBSITE
Having a strong internet presence is key in today's real estate environment. We are proud to offer thoughtful websites that highlight your properties strengths. We syndicate this unique sites to all of our industry partners to ensure maximum exposure and accessibility.


---
OUR COMMITMENT
As stated above, client experience and exceptional customer service is our priority. We are so committed to the basic principle, that we allow all clients to cancel their listing with 14 days notice if they aren't satisfied.
Contact us today – we would be glad to answer any questions and/or provide a complimentary home value analysis. We look forward to putting a plan into action to sell your home as quickly as possible.