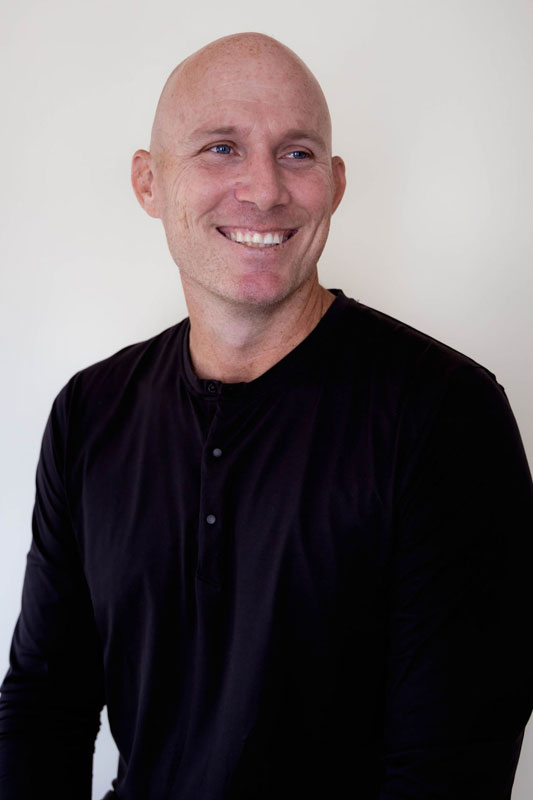 16150 N Arrowhead Fountain Center Dr Suite, 100, Peoria AZ 85382

Director of Business Operations & Property Management
Send Me A Message
David is the director of the Property Management Division and a top producing realtor for West USA Realty, Inc. He was also recently recognized as one of the 40 best real estate agents under 40 by the Scottsdale Area Association of Realtors.
He was a founding board member of the West Valley Chapter of NARPM and the Arizona Baseball Club. He also volunteers on the board of directors for the Arizona Baseball Club, as a member of the High School Ministry at Christ's Church of the Valley, and on the board of trustees at Arizona Christian University.
He is a graduate of Grand Canyon University and currently lives in Phoenix, AZ with his wife Kara and two young sons Mason (10) and Luke (8).

David Pruitt's tenaciousness helped our family find our multi-generational forever home. In today's market it was not an easy feat, however; David made it look easy! His knowledge of the areas/homes and keen listening skills placed us in our home in less time then we ever imagined possible! Thank you David!

Mark & Patty
David and his team managed our rental home for approximately 10 years and when we were ready to sell, they found a buyer within days. David and his team were all very knowledgeable, approachable, available, and always pleasant. I was very impressed with the integrity, professional service and responsiveness of the entire team. I felt very confident having them manage our property in Arizona. If we decide to move back to Arizona, I'll be giving them a call.

Palmeri Tulin
Dave is well connected and respected in the real estate community, which in turn results in a seamless process, even when hurdles arise. I had to change lenders midway through the process. Dave was able to communicate and negotiate with the sellers in order to finalize the deal, making it a win/win!

Tnjbrewer
David & Kara just helped us sell our second house (this time pre-market, last time in less than 3 days!). As always their professionalism, expertise, & kindness shine through. At no point have I ever questioned if they didn't have our backs 110% & I will always refer friends & family to them because I know they do the same for every client.

Steph Schlachter
Dave is awesome! Dave had an answer to every question we had and responded so quickly. He's so generous with his time. We felt like we were his only customers! We are so impressed with Dave's knowledge and expertise. Knowing we had him working with us gave us so much confidence and reduced the stress of the process. We are so thankful we have Dave on our side!

R42davis
Dave and his team are unmatched in dedication, determination, and ability to both buy and sell homes. He's friendly, quick, knowledgeable, and always has your best interest in mind. Throughout the entire process we never had any doubts that we were in good hands. Whether you're looking to buy a home or sell a home in the Phoenix area, Dave Pruitt and his team are the best. Seriously.

BrentBrooks
David was very helpful with guiding Us in the right direction of buying a home and answered all the questions that I had . I recommend David to others that are trying to buy a home

Ashley Ann
Where do I begin with how great it was to be represented by Kara (and Dave) for the delicate juggle of selling and buying almost simultaneously. She is extremely prompt, addressed all of our concerns and anticipated and dealt with other concerns before they even arose. She made what could have been a very stressful situation with potentially carrying two mortgages as easy as possible, from helping to stage and prepare our home to connecting us with top notch contacts when outside assistance was needed. Her professionalism and responsiveness is top notch, and when you pair that with how much she truly cares and how invested she is you cannot be better represented than with Kara and the Pruitt team.

Coirtneyuofa
This was our first time working with Dave on a sale and he took care of everything. Dave first came over to the house and walked through it talking about what the highlights were going to be and what he wanted to emphasize. He also let us know what we should and shouldn't change in order to get the home ready. Next thing we knew, photos were being taken and we were listed! Dave personally picked which photos we would used and definitely knew what to look for. We agreed to leave our decoration in for the photos and showings and they looked great! Within the first day of listing we had offers and were under contract within the next couple days. We had two contracts fall through during inspection, but Dave walked us through different strategies to keep the traffic up and untimely close with a full price offer! Overall this experience was an extremely smooth process thanks to Dave and his team.

Sold a Single Family home in 2019 in Phoenix, AZ.
Dave has been my go to real estate guru in the Phoenix market for over a decade. His expertise in the Phoenix market is second to none. He consistently keeps his client's needs and goals first and doesn't hesitate to go the extra mile to ensure that the home buying process goes silky smooth! I've recently purchased a home in Central Phoenix and would strongly recommend him to all of my friends and family.

Echristian826