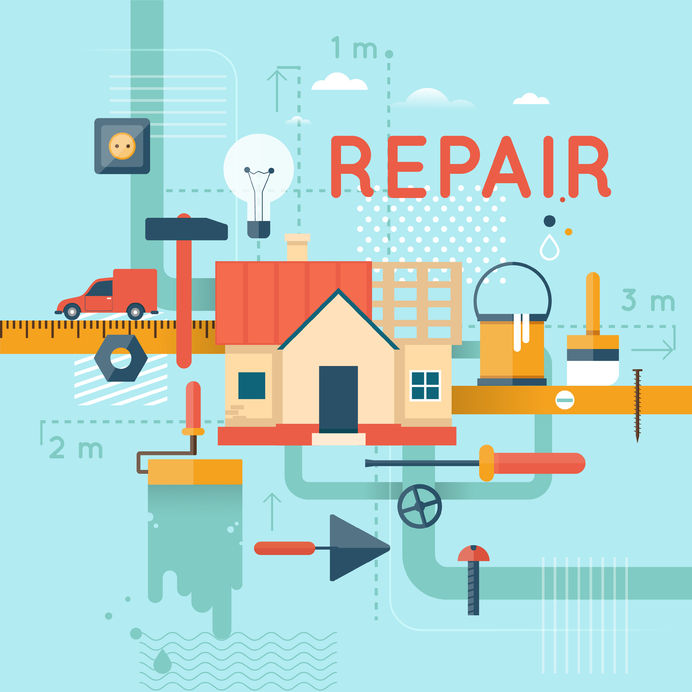 If you're in the process of buying a home, or will be in the near future, one of the costs you're likely considering is a home warranty. But, as this is an optional expense, you have to decide if it will really be worth it to you.
"Home warranties [typically] cost between $300 and $700 a year and have a service call fee that ranges from $60 to $100, depending on the company," Whitney Bennett of Landmark Home Warranty in Salt Lake City said.
What is a home warranty?
Before you decide if you want one, you should understand what a home warranty really is and what it can do for you. "A home warranty will repair or replace…covered systems and appliances when they break down from normal wear and tear," Bennett said. "Most often, home warranties cover the mechanical components of these appliances." Bennett pointed out that these warranties are often part of a real estate transaction, but can be purchased by a homeowner at any time.
Is it worth it? that depends…
For a "buyer to renew or for a homeowner to purchase their own warranty is a total waste of money," Adriana Mollica, a Realtor for Teles Properties in Beverly Hills, California, said. However, she added that it depends on the situation, as it may be "a great idea for a seller to purchase [a warranty] for a buyer when selling their property" as an added feature to sell their home. On the flip side, Bennett said these warranties can be great — and save you money — when they're used correctly. "As long as you hold up your end of the home warranty contract by making sure your systems and appliances are clean and taken care of, when they fail from normal wear and tear, a home warranty will cover the repairs and replacements," Bennett said. "Even if a home warranty doesn't cover all parts of the system or appliance that needs to be replaced, the out-of-pocket costs that a homeowner pays versus what they would pay out of pocket without a home warranty translates to huge cost savings."
Bennett did agree with Mollica, however, that for those who purchase a newly built home with new appliances, "getting a home warranty probably doesn't make much sense." She said that a "home warranty makes the most sense when you have moved into a new home and the systems and appliances have been used previously" or when you've had your own items for two or more years. "Before you buy a home warranty…make sure to read through the contract," Bennett advised. "Home warranties will explain in detail which parts of their systems and appliances they cover and which they don't within their contract. In order to get value out of a home warranty it's vital to know and understand what the plan covers and doesn't cover."
Deciding what you want the warranty for
According to Deb Tomaro, a broker associate for Re/Max Acclaimed Properties in Bloomington, Indiana, it's all about perspective. If you're looking to get a warranty that will land you brand new items if yours break, you may be severely disappointed. But if you're using it as a safety net, you may find comfort in your warranty.
"I look at home warranties as a way to buy insurance [so] that you have time to rebuild your emergency fund after purchasing your home," Tomaro said. "It can give you peace of mind that you will have heat all winter and hot showers for a year. But it is rare that a homeowner hits the jackpot and gets a new furnace from it, although I've seen that. If you do get a new furnace, it is going to be similar to the old one in terms of efficiency, so that won't save you money either."
Paying for home repairs
Unexpected home repairs can certainly do big damage to your bank account — which is one of the reasons it's important to regularly feed that emergency fund. If you're faced with a pressing expense, a balance-transfer credit card, low-interest personal loan or home equity line of credit could help you cover costs (and possibly spare you some interest.)
By Brooke Niemeyer, Marketwatch