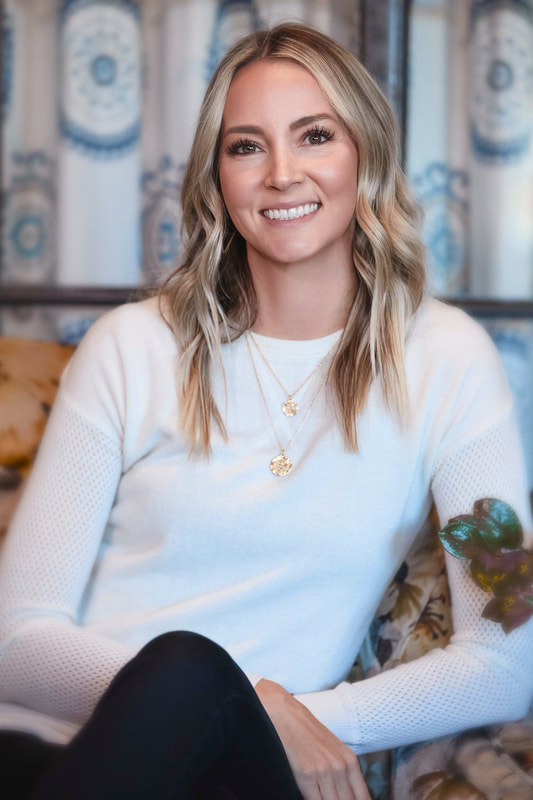 Kara is originally from Scottsdale, Arizona and currently resides in Phoenix with her husband and 2 kids. She earned her Business and Communication degree from the University of San Diego, and still enjoys visiting the cooler beach weather with her family as often as possible.
Kara's strengths are customer service and communication with her clients. She knows the home buying/selling process can be exciting, and also overwhelming. She strives to keep her clients well informed and comfortable throughout the process.
On her off days, you'll find Kara watching her boys on a sports field, traveling, or volunteering with the High School Ministry at Christ's Church of the Valley.

David & Kara just helped us sell our second house (this time pre-market, last time in less than 3 days!). As always their professionalism, expertise, & kindness shine through. At no point have I ever questioned if they didn't have our backs 110% & I will always refer friends & family to them because I know they do the same for every client.

Steph Schlachter
Kara is amazing! She's patient, kind, and so knowledgeable. She had the best ideas to help make our home show well, and eased our minds during a usually stressful process of selling and buying a home. Kara never once made us feel like she didn't have the time for us. I'm not sure how she does it! We are so thankful we had Kara on our side to help us navigate this process.

Lorapinkerton
Kara has been absolutely outstanding in her attention to detail and her representation of us as clients. She has earned our trust and our respect as we have sold our home and have searched through the current market for our next home. Outside issues have not hindered her in any way and we look forward to finishing off this process and will be referring people Kara's way in the future.

Bought and sold a Single Family home in 2020 in Scottsdale, AZ.
Where do I begin with how great it was to be represented by Kara (and Dave) for the delicate juggle of selling and buying almost simultaneously. She is extremely prompt, addressed all of our concerns and anticipated and dealt with other concerns before they even arose. She made what could have been a very stressful situation with potentially carrying two mortgages as easy as possible, from helping to stage and prepare our home to connecting us with top notch contacts when outside assistance was needed. Her professionalism and responsiveness is top notch, and when you pair that with how much she truly cares and how invested she is you cannot be better represented than with Kara and the Pruitt team.

Coirtneyuofa
I could not believe that fast response from Kara the day I reached out to her. Kara came out the same day and we were looking at houses. The kindness, support, and amazing communication from Kara, Dave, and the entire Pruitt team is top level. They treat you like family from the beginning!

Bought a Single Family home in 2020 in Fountain Hills, AZ.
I can't begin to say how Kara Pruitt and the entire Pruitt Team with WestUSA made our cabin dreams come true! To begin with, we have never met a friendlier, kinder and more compassionate sales person than Kara Pruitt. The professionalism she demonstrated throughout our purchase transaction made this one of the most enjoyable purchase experiences we have ever had in our lifetime! We will highly recommend Kara Pruitt, Dave Pruitt, the entire Pruitt Team with WestUSA to any of our friends, family or acquaintances in our future! If you are reading reviews to obtain a contact in the Prescott Real Estate market or the Walker Community for your next cabin or home, we highly recommend you give Kara Pruitt with the Pruitt Team a call and you won't need to look any further! What an exciting and fantastic experience...we are forever grateful for all you've done! I look forward to seeing your names on the next sale in our wonderful community of Walker AZ! Many thanks to the Pruitt Team and Kara Pruitt!

Dhannan224
I don't know where to begin because there is just so many terrific things to say about Kara Pruitt. I could call her at anytime of the day or night and she'd respond within minutes. She treated me more like family than a client. My comfort level with her was astounding. She made the home buying experience for me over the top. I will be a client of hers for life!!! If you want a Realtor that is dedicated to finding you your dream home, definitely call Kara.

Dmp1968
Moving here from Massachusetts, it was tough to manage our home search ourselves. Then we connected with Kara Pruitt. She helped us fine-tune our search. Kara was very perceptive in understanding the type of home and community we were looking for and was quick to respond when we showed interest,so we wouldn't miss out on an opportunity. Once we found a house, she really took over, helping find a lender, negotiating the offer, and then managing every step of the process to closing. We have been through home sales several times and we have never experienced the kind of full service and dedication shown by Kara and the Pruitt Team. They have a unique way of combining professionalism with a strong, caring, personal touch. Kara accomplished what I consider to be the ultimate in customer service - - working tirelessly to protect our interests while making us feel like family.

Ogrady Thom