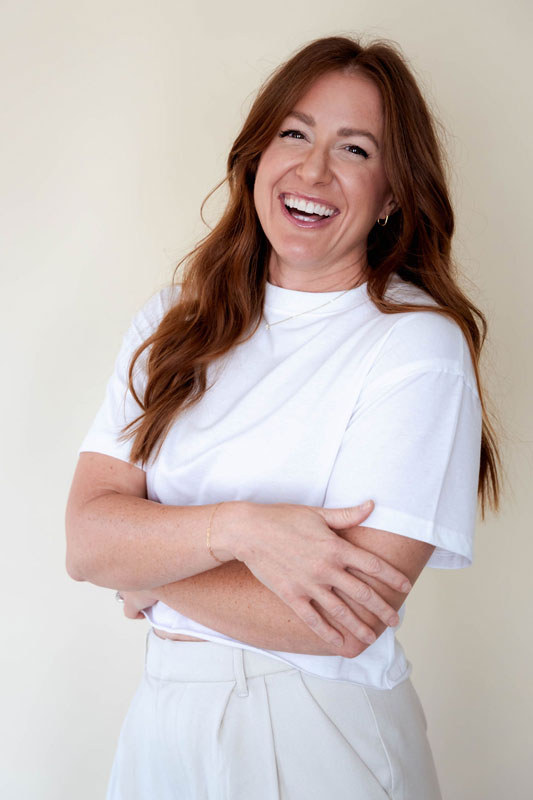 Brittany is Arizona native and enjoys all that this beautiful state has to offer. Her background includes several years in the customer service industry followed by a career in interior design and decorating. Her eye for design and knowledge in remodels has been helpful to many of her clients achieving the home of their "Pinterest dreams". With a recent transition into real estate, she is eager to offer her skills and services to her real estate clients moving forward.
​In her free time you will find her enjoying her two children and husband. As a family they love to spend time in Newport Beach or their family cabin near Pinetop.

Brittany made the buying process so smooth, helping us understand next steps and keeping us updated along the way. She helped us with the search, finding the right house, and then getting the deal done. We were buying from out of state so not readily available, but Brittany made communication so easy and made all our trips in such a productive use of time. Highly recommend Brittany for your buying and selling needs.

Johnwilliamfay
Brittany Greathouse is the best realtor I have ever worked with. She is so thoughtfully engaging and eager during every process of buying and selling our homes. She worked and went above and beyond her calling to not only sell our home but find us the perfect house making sure our best interest was as the forefront of every decision. I will use her again in the future and recommend her to everyone I know.

Bought and sold a Condo home in 2021 in Phoenix, AZ.
Our house sold 2 days after it hit the market and we owe that to Brittany! She did extensive research to put us at the right list price and brought in a flood of potential buyers. Her honesty, dedication and insight allowed us to maximize views of our home and we sold over asking. Her professionalism is unmatched, but her sweet demeanor makes you feel at ease throughout the difficult selling and buying process. She was always available to answer any questions we had no matter how silly they seemed. We are so grateful to have found her and I recommend her to anyone looking to buy or sell. I wish I could give her 10 stars!

Kimberlycfit
As a first time home buyer, I cannot say enough good things about Brittany. The whole process can be intimidating and I had very little knowledge about buying a home. Brittany, exceeded all of my expectations and listened to our wants/needs every step of the way. She made herself available at any time of day to answer and respond to our questions immediately (there were many). I would recommend Brittany to anyone and trust they will have an honest and smooth experience.

Stephaniehintz88
Brittany was absolutely great!! She was very responsive to all of our questions and provided answers and went over and above any expectations that we had. I would highly recommend her services.

Mikecross32
As first time home buyers, there was a lot we didn't know when it came to house hunting. Brittany's guidance throughout our entire process was like getting advice from a loving friend, and we are so grateful we had her in our corner. Not only do I highly recommend her to other first time home buyers, but also to anyone looking for a hardworking, honest and truly thoughtful agent! We ended up in the perfect home for our growing family, and couldn't have done it without her. Thanks, Brittany!

Cassie Pietrek
Our house sale was a seamless, very professional process. This was due to working with Brittany Greathouse. She got us too dollar on our house and took the stress out of this house sell completely! Would highly recommend her!

Evettesannicolas
Brittany has been nothing but purely enjoyable! She has been so good at making this process as easy as it could have possibly been with all the bumps we hit. Seeing homes we felt very comfortable! She helped us see the possibilities of homes. She answered any late night or early morning questions we had. We now consider Brittany a close friend and we're sad to not be seeing her every weekend!

Kimsoccer
Best real estate professional in the world, no question. I wish everyone I work with communicated as well as Brittany does. My recent move was very complex and Brittany took the initiative of reaching out to my lender and the titling company to make sure things got done as quickly as possible. My family completed our relocation a few weeks before I thought was possible, and we bought an awesome house thanks to Brittany.

John Cumming
Brittany is awesome!! She's so patient and knowledgeable. Buying/selling a house is so stressful but Brittany was there every step of the way! She answered all of our questions in a timely manner and was there when we needed her. She's seriously the best!!!

LindseyThome83